This is the list of games created for Ludum Dare game jam #34 by czech and slovak developers. If you think your game should be here, contact me on twitter @split82.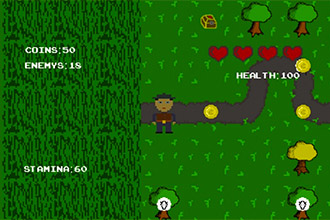 Sheep Lord
by lodur
You are the Lord of the Sheeps. Defend them against the monsters. Collect the required coins and kill this little beasts to pass through the next level. Try to stay in road to get richer and have a less dangerous life. Every map is different and challenging than before.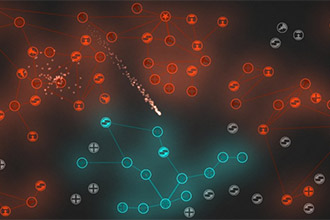 Growth Control
by Akhera
A turn-based strategy/puzzle mix where you grow your territory while trying to control the growth of your opponent. Shoot enemy connections to destroy them and connect into left-over nodes to gain more territory. Protect your connections by moving nodes in the way. And don't forget to supply your growth.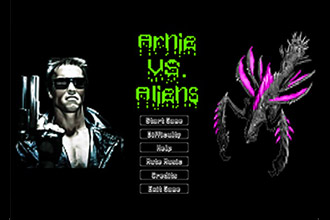 Arnie vs Aliens
by Wryxo
Somewhere in probably near future alien invasion occurs. Only one man can stop them and save the world. Of course he starts in America.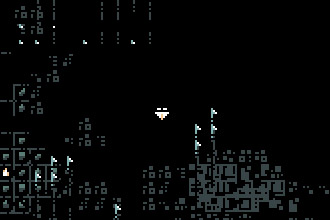 33 grams
by martincohen
A game about silkmoths escaping a certain death in a silk mill.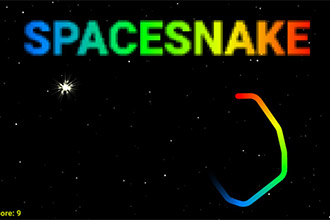 SpaceSnake
by rplnt
SPACESNAKE is a snake game set in space. Unlike many other versions, this one allows you to move freely (as many allow you as well).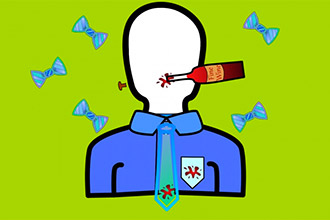 The Tie Game
by Dejvo
The Theme was a tie? Then I will make a game all about Tie. You control with left and right arrow keys *two button controls check* You grow and shrink depending on what you hit *growing check**rhyme check* (it's a rhyme shut up)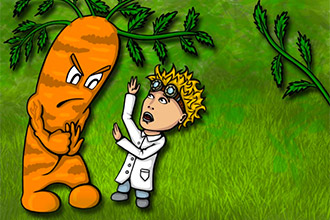 GMO Overgrowth
by Petr Bělohlávek, Vojtěch Černý, Tomáš Hromada, Eliška Heřmanská
GMO Overgrowth is 2D third person shooter set in a world of overgrown vegetable. You play as a scientist trying to survive for as long as possible by killing monster veggies, collecting coins and upgrading weapons. Try it out!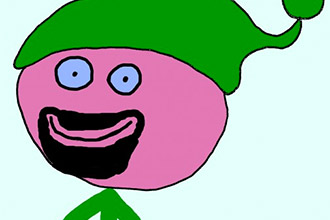 Oh My Beard!
by StaNov
You are a forest sprite who has to get rid of lumberjacks in forest. But you are not alone, there are also your friends bees, willing to help!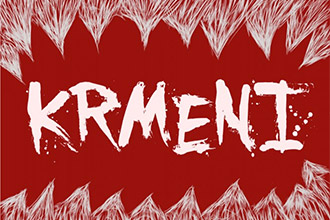 KRMENI
by Zulgot
Hello, this is a simple 2 player 1v1 game. I picked the theme two-button controls. If you enjoyed the game or you didn't like it, please tell me in the comments why :) Alright that's all - go get a friend and enjoy!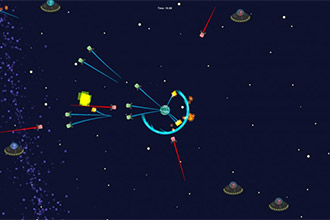 Planet Under Siege
by Allas
This is a simple game I created for the theme Two button controls. The planet is being attacked by aliens and your job is to rotate the shield that is protecting it to block incoming missiles and try to let your missiles out. Each second your planet shoots a missile at every enemy in the scene, which will seek and destroy him (or will just get blocked by the shield)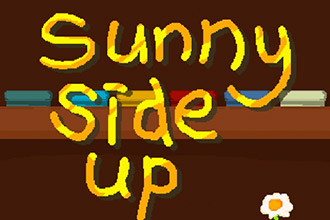 Sunny Side Up
by jarnik
Sunny Side Up garden. Press buttons on rainy clouds, avoid storm clouds. There is no win/lose condition or endgame, just have fun and try to manage as many flower as you can. Whenever a flower dies, 2 new flowers are spawned. After 50 taps, new flower is spawned.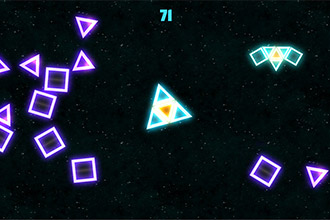 Tronzo
by Tykev
This is TRONZO! It is a gold square. Drag him around and place him precisely side by side to other objects to grow. As you proceed, you will have to create more difficult shape patterns. This game is a skillbased geometric puzzle.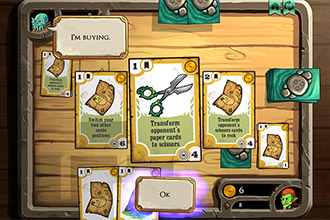 Rocks, Maps, Scissors
by Split & Yuffie
Rocks, maps, scissors is a deck building card game based on rock, paper, scissors mechanics. You got 5 cards on your hand and you play 3 of them. Special abilities are evaluated and then the fight can begin. Earn coins and buy new cards. Grow your deck.